Providing Peace of Mind for the Greater Phoenix Area
Rest Assured Your Property is Secure
Professional Attention to Every Detail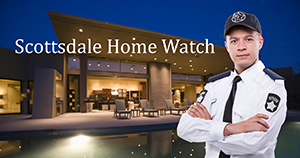 SAFETY     
•

   SECURITY     

•

   PROFESSIONAL
Vacation and Second Home Watch Program
AG Homes & Property Management offers trustworthy, reliable and professional home watch services in Paradise Valley, Scottsdale, North Phoenix, Carefree, Rio Verde and the Fountain Hills areas.
We specialize in working with executives, professionals, corporations and others that appreciate the attention to detail our company provides. We stand behind our services and have raving fans who will provide excellent references upon request. We will care for your property as if it were our own!
Rest assured, we are licensed, bonded and insured. Any employees involved with home management have a credit and criminal background check performed. Random drug testing is done to ensure a clean employee environment. Our staff is professionally trained to keep a keen eye on potential problems of vacant homes. Safety, reliability & professionalism is our creed!
Your real estate ownership should be a pleasurable experience. We work hard to take care of your properties and make your Arizona property home ownership as hassle free as possible.
Contact us today to discuss your real estate management needs!
15333 N Pima Road, Suite 130
 •  
Scottsdale, AZ 85260  •  Office: 480-225-1004
AG Homes & Property Management is a division of Scottsdale Wealth Management, LLC.