Our house watching services start as low as $49 per month, and is based on the size of the home and the amenities to be watched. Whether your home or property requires weekly, bi-weekly or monthly visitation, we have a plan to fit your needs.
Many of our clients want their home or yard cleaned and prepped prior to their arrival. We work with reputable cleaners, landscapers and pool specialists to ensure your vacation home is ready for your arrival. We will also lock up and "Summerize/Winterize" your home upon your departure. Relax and leave the logistics of second home ownership to us!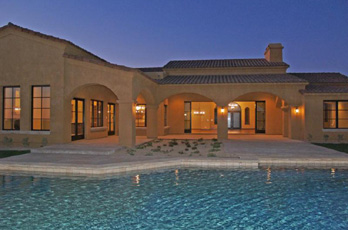 Included in all home watch plans (unless otherwise noted):
We have an exclusive 27 point inspection process that covers all aspects of your home. We will physically visit your home on a weekly, bi-weekly or monthly basis and visually inspect both the interior and exterior for potential problems. We will document and make available for your review all home inspections.
Interior Checks
AG Homes & Property Management will inspect the interior of your home for common problems we have seen in the past. We also look for a few uncommon problems that occasionally happen. This is a typical list, but we will customize a list for your home's specific needs.
Interior Checklist
___ Overall interior condition – Is it like it was, last time through the property?
___ Any new smells?
___ Check Bathrooms and sinks –
___ Flush Toilets, check for bowl leaks, operate all faucets, showers & baths
___ Check window locks and glass integrity
___ Check smoke detectors, entry doors/Locks to home and/or garage
___ Check refrigerator and freezer for proper operation
___ Check exposed plumbing areas for leaks
___ Check for pest and/or insect infiltration
___ Check water heater settings
___ Check water heater for leaks
___ Check HVAC settings
___ Verify HVAC is functioning
___ Look for water stains on ceilings or walls
___ Check flooring – any new stains or changes in appearance?
___ Check wall boards for warping (sign of water damage)
Exterior Checks 
We will walk the entire perimeter of the house looking for potential problems and ensuring that the home is safe, secure and maintained to your expectations. This is the typical checklist, but of course, we will customized a list for your home's specific needs.
Exterior Checklist 
___ Check for storm damage
___ Check for forced entry or broken windows or doors
___ Check doors, including garage – all locked
___ Pick up, properly discard unwanted newspapers, leaflets, door hangers, etc.
___ Exterior lighting including porch, garage, landscape, motion detector, etc.
___ Appearance of swimming pool and/or spa
___ Check appearance of equipment such as air conditioning, pool equipment
___ Check Gate operations
___ Check Windows condition
___ Roof – Visually view roof and report any noted deficiencies
___ Landscaping – Note any trees/Bushes that may be an issue for home safety
___ Report any landscaping water issues noticed
___ Exterior aesthetics such as landscape maintenance, weather related issues
___ Report any potential rodent or pest problems (chewed hoses, landscaping lines, etc)
Services & Rates
AG Homes & Property Management offers a great value for the services provided. Typical rates are based on typical houses. Call 480-256-9311 today for a rate plan that is customized for your specific needs.
Home Watch Rates for Condos, Town Homes, Patio Homes & Single Family Homes
Monthly Service
Houses over 3000 square feet may require additional time; therefore your rates may be slightly higher than those published.
Bi-Monthly
Houses over 3000 square feet may require additional time; therefore your rates may be slightly higher than those published.
Weekly Service
Houses over 3000 square feet may require additional time; therefore your rates may be slightly higher than those published.
Concierge Services
Sometimes you need the home prepared before you arrive. We can help!  Just let us know what you need and we will work to get it done for you.  We typically charge an hourly fee for coordinating services. Some of the more common requests are:
Season Opening Services 
Your home will be open and ready for your arrival. Including but not limited to turn hot water heater on, setting and/or programming A/C, Turning on pool heater, organizing cleaners, landscapers, pool services, outdoor patio furniture cleaning, backyard cleaning, etc.
Season Closing Services
Your home will be closed and secured upon your departure. Including but not limited to turning off hot water heater, placing trash and/or recyclables at curbside, verify hose bibs off, and perform complete interior and exterior checks.
Collect and Forward Mail
Periodic forwarding of postal mail, packages or deliveries.
Indoor Plant Care
Includes periodic watering on days of visit or as scheduled. Add $10 to your Plan Rate for ten or less individual plants. Custom plans for more than ten plants.
Auto Package
Remove car cover (if applicable) and start car and run 10 minutes, move to prevent tire flat spots, visually check for leaks, re-cover car (if applicable). Check battery trickle-charger, if applicable. Includes motorcycle, RV's, quads, etc.
Insurance Claims/Agent interaction 
Available on hourly basis.
Warranty Repairs
We meet the repair people and organize the services
Emergency Response
Provided on limited basis.
15333 N Pima Road, Suite 130
 •  
Scottsdale, AZ 85260  •  Office: 480-225-1004
AG Homes & Property Management is a division of Scottsdale Wealth Management, LLC.